ACROPOLIS
All time classic!!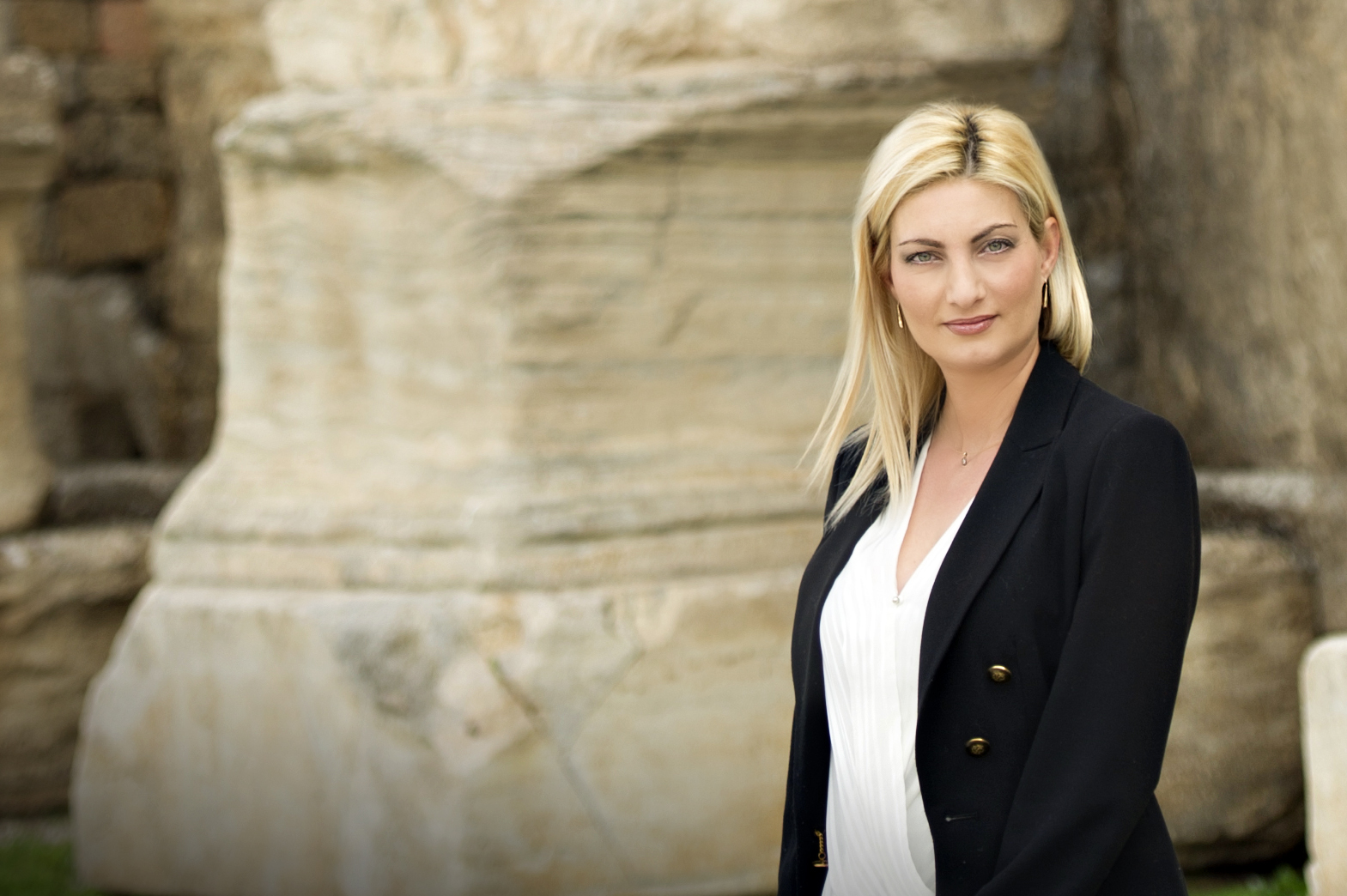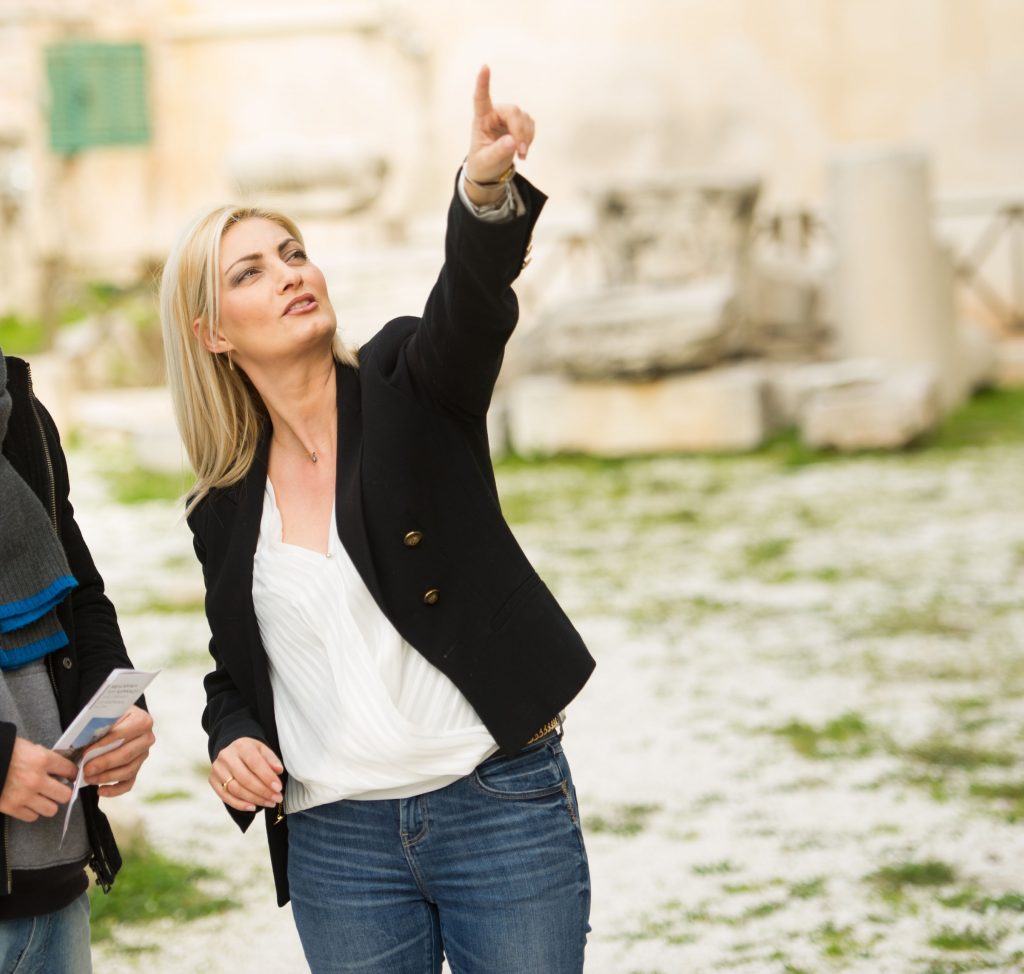 Last-minute decision to visit the Acropolis? How and where to find an experienced tour guide at short notice without missing the guarantee of a high-quality tour? Ask for Fotini at "Acropolis Tours" either by just booking online or simply calling directly.
This tour takes you back in time to the "Golden Age" of Pericles promising an unforgettable journey. Enthusiastic historical description of the Acropolis monuments and the surrounding sites that are visible from the top. What makes the Parthenon so unique worldwide and why was, in ancient times the Erechteion temple far more important? Those who book this tour will not only get the answers to these questions but also juicy anecdotes and intriguing stories allowing the monuments to come to life!
Enthusiastic historical description of the Acropolis monuments. The monumental entrance gates with the charming Nike Temple. What makes the Parthenon Temple so unique worldwide? And why was in ancient times the Erechtheion Temple far more important? Get all the inside information and anecdotes that you will not find in travel booklets. From the top, you can enjoy a wonderful panoramic view and you will also receive an explanation of the surrounding monuments. The tour ends on the Acropolis so that you continue to enjoy this spectacular view and for photos.
Practical information:
Duration 90 minutes
Skip the line at the box office! Tickets are not included! *
It is advised to wear sturdy shoes, it can be slippery and bumpy.
Tickets are non-refundable

private tour (1-5 persons)

private tour (additional person)
Departure Time
10:00 – 12:00 – 18:00
in English, German, French, Spanish, Dutch
* Skip-the-Line at the ticket office : The Acropolis entrance tickets are not included in the tour fee. We save you time by buying entrance tickets in advance so you can skip the lines.  Please make sure to have enough cash (euros) on you to pay for the tickets before the tour begins. Alternatively, you can buy your tickets online, store them in your mobile and scan them at the entrance for your visit
https://etickets.tap.gr/webengines/tap_b2c/english/tap.exe?PM=P1
Wendy C
Φεβρουάριος 19, 2023.
Hele goede gids Tine Lepidou is een leuke gids. Haar uitleg was heel interessant en het werd goed gebracht. Het was helemaal niet saai. Bij sommige gidsen luister je niet meer, omdat het saai wordt , maar bij Tine bleef je luisteren. Dank je wel voor de rondleiding en de goeie tips.
Katharine T
Φεβρουάριος 10, 2023.
The Best Tour Guides in the City! I recently had the pleasure of taking a tour with Fotini and the Acropolis Tours team! Our company was split into three groups, with two visiting the archaeological site and one visiting the museum. Regardless of the location, the experience was exceptional. Our tour guides were incredibly knowledgeable and passionate about the history and cultural significance of the Acropolis. They made sure to bring the site to life, answering all of our questions with enthusiasm and providing us with a wealth of information about the various structures, their purpose, and the significance of each.Not only were our tour guides knowledgeable, but they were also kind and attentive to all of our needs. They went above and beyond to make sure that we were comfortable and that we had an enjoyable experience. The tour was well-organized and efficient, and all of us were able to see all of the highlights of the Acropolis and the museum in a relaxed and stress-free environment.I would highly recommend this tour company to anyone looking to visit the Acropolis and learn more about its fascinating history and culture. Fotini is amazing and her team of knowledgeable and friendly guides will make your experience unforgettable. Thank you Fotini and Acropolis Tours for a wonderful tour!
Hilde VdP
Νοέμβριος 7, 2022.
An inspiring introduction to the Acropolis The Acropolis is a place that is best explored with a guide, and then Fotini is the best! She speaks calmly, knowledgeable, and encourages questions. She can convey her passion and pulls you completely into the story. We were sorry the tour was over. 😃 Fotini also gives extra tips, including which culinary addresses are definitely worth a visit.
Joost v
Αύγουστος 19, 2022.
Akropolis tour Onze rondleiding door de Akropolis was in 1 woord indrukwekkend. Wij hadden gekozen voor een gids en wat troffen wij het met Fotini Lepidou. Het was alsof we de leukste geschiedenisles kregen. We hebben 1,5 uur ademloos geluisterd en onze ogen uitgekeken. Nu 1 dag later zijn we nog bevangen door deze mooie ervaring. Een echte aanrader en als we 6 sterren hadden mogen geven dan hadden we dat gedaan!
maarten
Αύγουστος 19, 2022.
Great tour Tine is an excellent guide. She made our visit to the Acropolis very insightful. We enjoyed it very much. We also received some great dining tips.
Laura T
Αύγουστος 17, 2022.
Professional and expert guide We hired Fotini for a last-minute private Acropolis tour and she was an absolute professional (and very chic!). She was very communicative with us via WhatsApp throughout the booking process, even as we booked very last minute, sending us clear instructions on where to meet. A former teacher, she's extremely knowledgeable about the history of the Acropolis and shared its fascinating story with help of images she brought along. Unlike other guides that we saw during our tour, she's also very conscious about your comfort and has identified the shadiest and least crowded places to stand when she's explaining things to you, as well as tidbits like the most functional water vending machine.
Bieke
Αύγουστος 14, 2022.
Klassieke Athene op zijn best We hebben genoten van de rondleiding op en rondom de Acropolis.Je spontane, levendige en interactieve stijl zorgden ervoor dat wij het eerste bezoek aan Athene als "fantastisch" hebben ervaren. Dankjewel!
Perfecte avond in Athene! Super informatieve toer geboekt bij Tine, geboekt via Meet in Athens. Fijn om in het Nederlands een uitgebreide toelichting te krijgen, met veel informatie. De Akropolis bezocht in de avond. Met prachtig zonlicht en minder warm en aansluitend heerlijk gegeten in de gezellige wijk Plaka. Kortom, een perfecte avond in Athene!
Sharon S
Iούλιος 9, 2022.
Excellent educational tour Fotini was a fabulous guide. It was so hot the day we toured and she was ever mindful to find us what ever shade she could. We were a party of 8 including 4 teenage girls. She engaged them and built the history of Acropolis in an easy to follow manner. We couldn't have been more pleased with her.
Excellent Tour Fotini gave us a wonderful tour of the Acropolis!!! She is very knowledgeable and we thoroughly enjoyed her interesting narration!!!
 From 1 April to 31 October
– 20 € for adults
– 10 € for seniors (65+) for EU citizens only with valid ID
– 10 € for students outside the EU (with valid student card)
– * Free entrance for all children and students from EU countries
From 1 November to 31 March
– 10 € for adults and seniors
– 10 € for students from outside the EU (with valid Student Card)
– * Free entry for all children and students from EU countries
The combined ticket for 7 archaeological sites (Acropolis, Temple of Zeus, Agora, Roman Agora, Hadrian's Library, Keramikos Antique Cemetery, Aristotle Lyceum) is convenient if you are staying in Athens for a longer period. This tickets is valid for 5 days and costs €30.  There is no reduction for this ticket.