ACROPOLIS MUSEUM
In the heat of the day!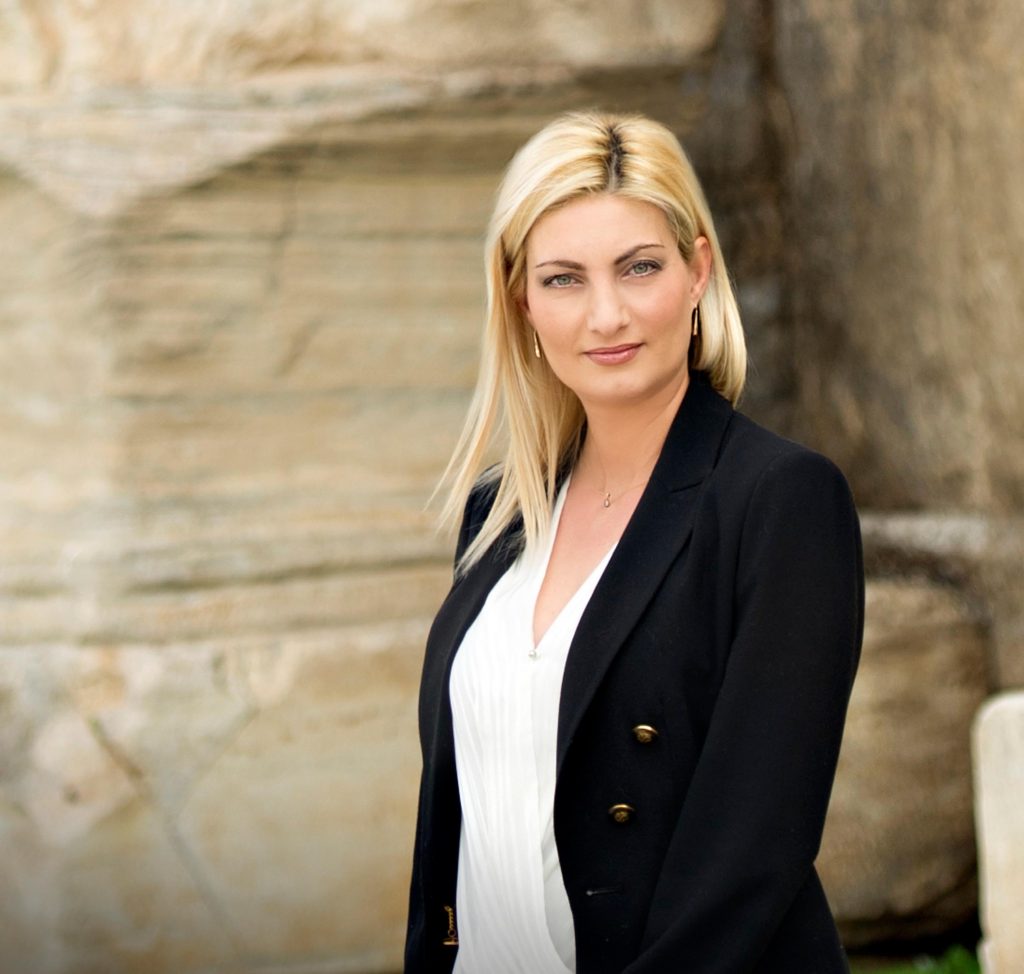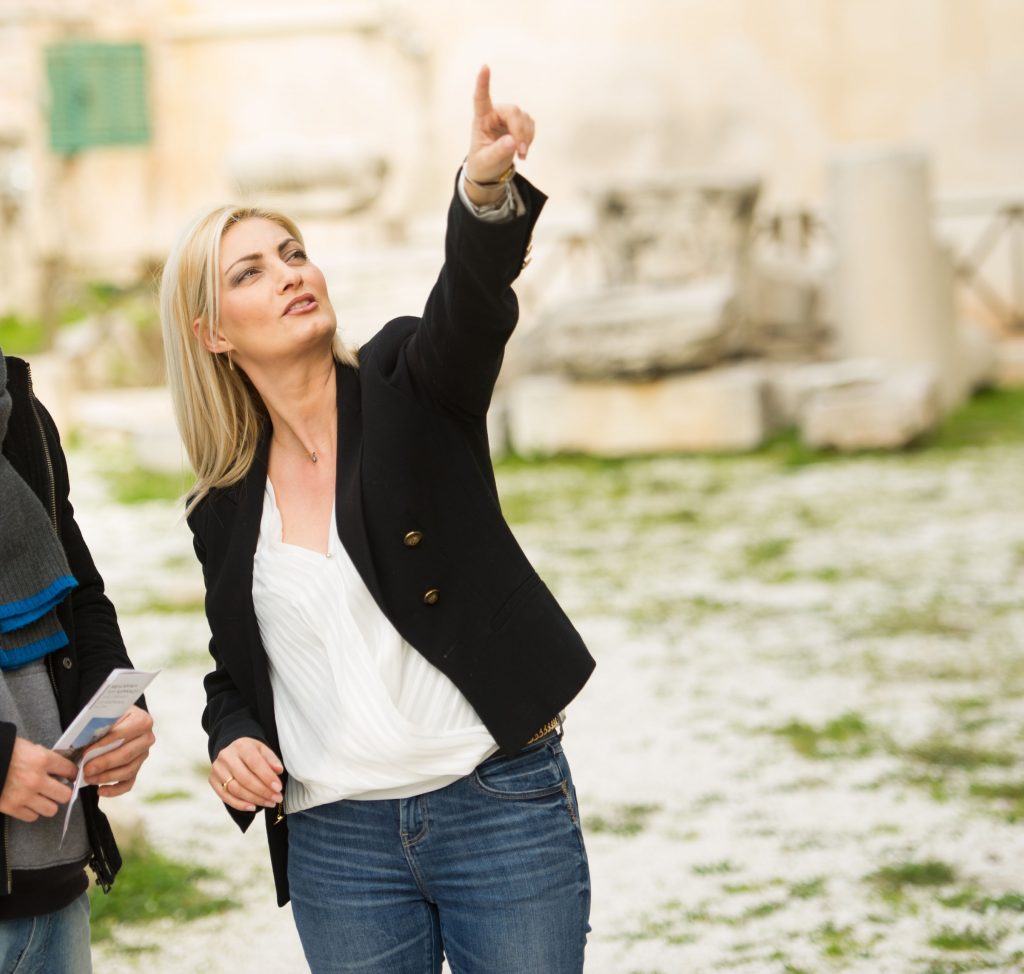 This visit is a must in the middle of the day, nice and cool inside the museum!
It is the city's pride! This new museum was inaugurated in June 2009. The building itself is a point of interest! Due to its simplicity, the much better the pieces stand out. Its exposition is about 4000 pieces. Therefore, a guided tour is the best way to see the museum. In this way, you will surely not miss out on the masterpieces!
Visit together with the guide in chronological order the masterpieces of the museum. Attention is also focused on remarkable and special pieces that one without guidance would surely skip! The tour ends in the museum so you can enjoy and look around as long as you wish to. Or maybe you're up for a good cup of coffee in the cafeteria with great views of the Acropolis where one can eat delicious indeed! Also don't forget the bookstore with a wide variety of books for young and old.
Tour Details:
Duration 75 minutes
skip the line at the box office! Tickets are not included! *
 Tickets are non-refundable
This tour requires a minimum of 4 paying adults
| | |
| --- | --- |
| | |
| | |
| Private tour (1-5 persons) | |
| Private tour (Additional persons) | |
Departure Time
08:00
in English
* Skip-the-Line Access: The Acropolis Entrance tickets are not included in the tour fee. We save you time by buying entrance tickets in advance so you can skip the lines. There is no extra charge for this service.  Please make sure to have enough cash (euros) on you to pay for the tickets before the tour begins. Or you can buy your tickets online at:https://etickets.theacropolismuseum.gr/?culture=en
edwinvanderwaal
Iανουάριος 1, 2022.
Op pad naar de Akropolis met Feline Lepidou Wat een geweldige gids is Foline Lepidou. Zij nam ons mee naar de Akropolis met de gebouwen er om heen. Haar kennis is groot en zij vertelt ook op een leuke manier over de geschiedenis en dat allemaal in 1,5 uur. Echt een aanrader!
Linde H
Iανουάριος 1, 2022.
Leuke en informatieve tour Leuke en informatieve tour. Fotini is heel enthousiast en betrekt iedereen van de groep bij haar verhaal. Je krijgt een goed beeld van Athene door de jaren heen.
JeeJeeH
Iανουάριος 1, 2022.
Top gids Wat een geweldige ervaring was het om met deze topgids de Acropolis te bezoeken. Zij wist ons vanaf de eerste minuut te boeien.
Fotini is een enthousiaste, levendige en zeer informatieve gids Fotini is een enthousiaste, zeer goed geïnformeerde gids die naast een uitstekend verhaal ook op alle vragen een antwoord heeft. En tussendoor allerlei weetjes meedeelt. Levendig en humorvol!
Mo Jabbari
Iανουάριος 1, 2022.
Marvellous tour We had such a great time with Fotini at Acropolis. It was easy to arrange the tour with her and then the visit itself was a delight. She is very friendly and her knowledge expands to many fields, from history to mythology, archeology, linguistics and even geology and botanics!…
Satik V
Iανουάριος 1, 2022.
Great Day I had a very interesting and beautiful day with Acropolis Tours, Special thanks for a great day, ❤🥰
Gabriëlle S
Iανουάριος 1, 2021.
Amazing Acropolis Experience Tiny was an amazing tour guide! Her ability to discuss both history combined with current affairs and putting things into context made it an incredibly interesting tour. We could have easily listened to her stories for another few hours. Highly, highly recommend her tour!
Excellent Tour Fotini gave us a wonderful tour of the Acropolis!!! She is very knowledgeable and we thoroughly enjoyed her interesting narration!!!
Amazing tour guide Fotini gave us an absolutely wonderful tour. She brought the Acropolis to life with her broad range of knowledge about the history, building, cultures, mythology and even plants growing along the path sprinkling all with interesting stories. The tour continued to the Acropolis Museum and again all excellent. In addition Fontini is so easy to know, very kind and compassionate. She also was very helpful with arranging our meeting.…
Rondleiding acropolis Mooie en informatieve rondleiding. Heel rustig en aangenaam hoe Tine uitleg geeft over de geschiedenis en mythes. Ook leuk met pubers.
From 1 April to 31 October
– 10 € for adults
– 5 € for senior citizens (65+) for EU citizens only with a valid ID
– 5 € for students outside the EU (with valid student card)
-Free entrance for all children and students from EU countries
Please mention if you are entitled to a discount on admission tickets for the Acropolis and/or Acropolis Museum.